Student magazine
Kettle's printed, student magazine is written by student journalists from around the UK. In addition to the incredible content that Kettle produces online, we also create a printed student magazine. The magazine is published every quarter and some editions have a unique theme. Some of the articles can also be found on the website but most of it is unique to the magazine.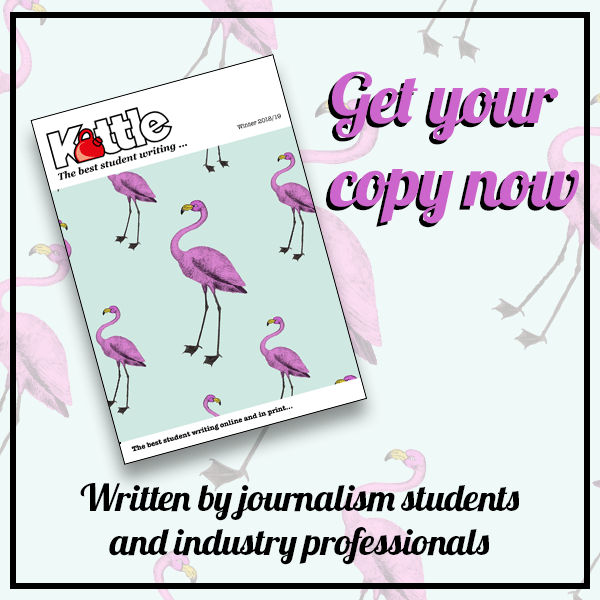 This edition is packed with all kinds of fabulous articles, including:
Sexism in the music industry
2019's Brightest Women – who to look out for.
Interview with New Statesman deputy editor,

George Eaton

The rise of political extremism
Snowflake generation
The divine Jameela Jamil
Former Kettle Editor, Emil Murray – what is she doing now?
And for journalism students we have:
In defence of local news
IPSO – how what and why
ADVICE page for budding journos
The BOAR's editor, Elliot Mulligan
Write for a living without being a journalist
Press releases, how to get them right
…and soooo much more besides.
Order your copy now and a lovely postal worker will schloop it onto your front door mat in a few days time :o)
Get your hands on the latest edition
Subscribe, pay once and get each edition as soon as it's published
Previous editions
We have a small number of previous edition still available. If you wish to purchase one of these, please email us at: info@kettlemag.co.uk and tell us which edition you would like.